Two members of the TWAS Young Affiliates Network (TYAN) are joining forces to further evaluate and unravel the role of new materials aimed at boosting the efficiency of the so-called biophotovoltaic cells (BPVC), in line with the SDG#7 "Affordable and clean energy"
Prof. Dr. Yin LI and Dr. Franco M. CABRERIZO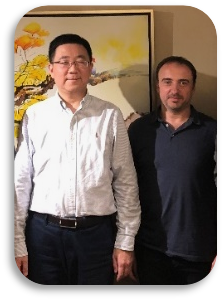 Prof. Yin LI (Institute of Microbiology, CAS (IMCAS), Beijing, China) and Prof. Franco M. CABRERIZO (CONICET-UNSAM, Argentina) met each other in Kigali (Rwanda) in 2016 when the TYAN was officially launched. Both were members of the founding Executive Committee of TYAN.
In 2017, during the first TYAN Executive Committee meeting held in Beijing, Prof. Cabrerizo could visit Prof. Li's laboratory at IMCAS and discuss about common research interest. Briefly, niche research areas were quickly identified where Prof. Cabrerizo's knowledge and technical expertise in photochemistry would be useful to understand and improve the performance of BPVC.
A year later, with the support from the Chinese Academy of Sciences (through the CAS's PIFI program for Visiting Scientists) Prof. Cabrerizo had the opportunity to cahhy out a research stay at Prof. Li's laboratory (IMCAS, Beijing, China). During these two months Prof. Cabrerizo and Li's team initiated a series of studies worked on different strategies aimed at improving either of the photosynthetic as well as the photocuhhent-transportation efficiencies in cyanobacteria by using UVA light absorbing compounds.
… In the lab, together with my partner and new friend Huawei ZHU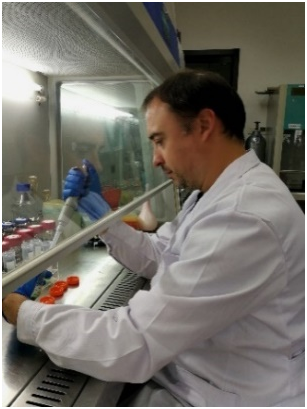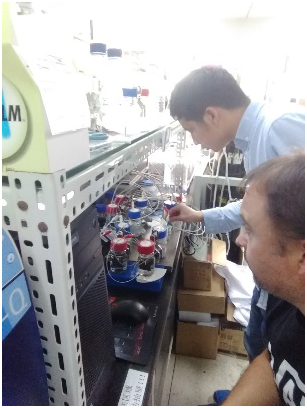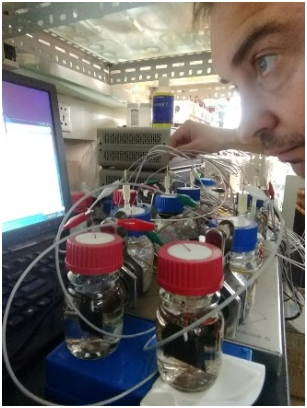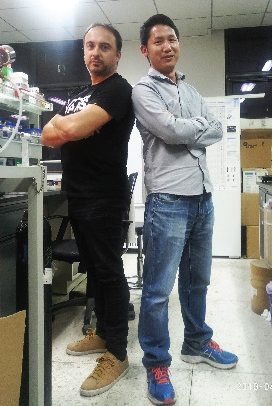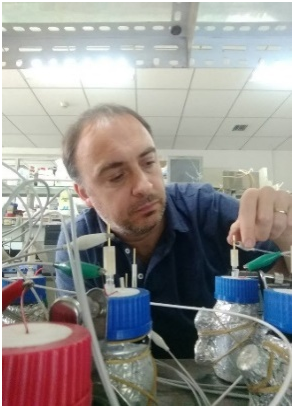 Seminar at IMCAS (2019 – 4 - 16)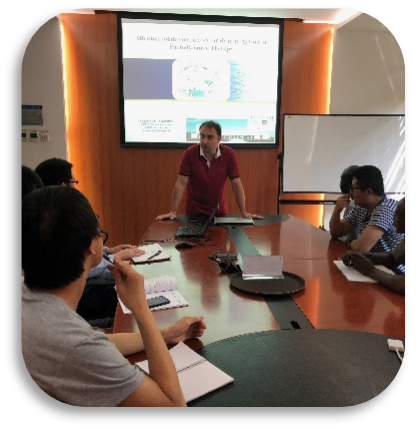 Through the years the cooperation continues, and a second research stay in China was supposed to start in 2020. Unfortunately, the pandemic forced the intehhuption of this scheduled trip. However, the pandemic could not stop the cooperation among both research groups. In November of 2021, CAS approve the overseas execution of the PIFI program to be executed during March-April 2022. In this context and under this novel format a series of experimental activities in the Argentinian laboratory at INTECH (CONICET-UNSAM) were combined with several videoconferences among the Chinese and Argentinian scientists to discuss results and keep going with the project.